The bets you place in the casino games contribute towards unlocking the welcome bonus you have claimed. However, table games are often only partially or not at all considered when playing, while slot machines and various other games count as 100% towards releasing the bonus. Please see the bonus wagering requirements section for more information on this. Some online casinos offer a higher percentage on your favourite games than others in order to meet the bonus requirements.
A distinction is made between 50/50 casino games, including table games, games with a high house edge such as slot machines and mixed games that fall into both categories, such as video poker.
50/50 Casino Games
Most table games such as baccarat, blackjack, craps and roulette are 50/50 games. These types of games represent a low house edge to the casino. This is one reason why 50/50 games are so popular among players.
For example, a blackjack player with a good betting strategy can potentially play the game in his favour and sometimes keep the house edge at less than 1%. For this reason, various online casinos exclude 50/50 games either partially or altogether when it comes to meeting (play through) the bonus requirements. Although, at casinos that grant 50/50 games, they are usually assigned a lower percentage of each stake that counts towards playing through the wagering requirements.
Note: To make the wagering examples clearer, we shall use USD as the currency. Regardless of the currency used to place your bets in an online casino, the theory always remains the same.
Example: The casino weights stakes on roulette at 20%. The player wagers, for example, $10 per spin every time. 20% of this total counts towards the playthrough = $2.
We shall use a $200 bonus for this example, with betting terms and conditions that require the bonus to be wagered 35 times over = minimum turnover of $7,000. To achieve this total playing only roulette means that at least 3,500 turns must be played, with a wager of $10 each.

Recommended Online Casino for 50/50 Games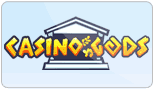 Casino Gods is a quality gambling site that caters to players from numerous countries in Asia, including China (incl. Hong Kong), India, Japan, Lao PDR, Macao, Malaysia, Singapore, South Korea, and Taiwan. Of course, New Zealand is covered too.
Except for jackpot games, live dealer games and video poker games, wagering on all casino games at Casino Gods will count towards the qualifying wagering requirement criteria as outlined in the following list:
All video slots and other games: 100% (with the exception of a view titles)
All table games: 10%
All blackjack games: 5%
Casino Games with a High House Edge
All kinds of slot machines, lottery games, bingo or keno are based on pure randomness and therefore represent a high house edge for any casino. More often than not, these games instantly qualify with 100% towards unlocking the bonus. Fans of these types of games should consequently choose an Asian online casino that offers their favourite slot machines (also take a look at our Asia casino reviews).
Whilst games with a high house edge are purely a matter of luck, they also have the benefit of paying out large winnings – taking slot machines as an example, this would be in the form of bonus spins or free games. This in turn means a larger bankroll and a better opportunity to meet the wagering requirements. Please note: Many online casinos also make exceptions even with slot machines, often in the form of excluding individual, but predominantly progressive jackpot games.
Example: The casino weights stakes in slot games at 100%. The player places stakes of, for example, $1 per spin. 100% of this total counts towards the playthrough = $1.
We shall take a $200 bonus again in this example, with wagering requirements of 35 times = minimum turnover of $7,000. In order to achieve this total with slots alone, it is necessary to place at least 7,000 bets at $1 each.

Mixed Casino Games
Various games are a combination of 50/50 games and games with a high house edge such as video poker games. Despite the sizable house advantage, they are still prone to pay out big wins in the sense that they are similar to slot machines.
Example: The casino weights stakes on video poker at 10%. The player places stakes of, for example, $1. 10% of this total counts towards the playthrough = $0.10.
Our example bonus of $200 must be wagered 35 times = $7,000. In order to reach this total playing only video poker, it is necessary to place at least 70,000 bets at $1 each.

Recommended Online Casinos for Mixed Games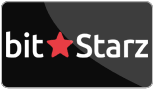 BitStarz Casino not only enables you to play using various currencies simultaneously such as USD, CNY, EUR, and JPY but a multitude of cryptocurrencies too. Hence they feature a regular as well as a Bitcoin welcome bonus.
Their game provider portfolio covers several flagship brands, including Playtech which is rather rare. BitStarz is a suitable gambling portal for video poker fans where games contribute with 5% towards unlocking the bonus (this also includes all table games and live games). Last but not least, BitStarz is an excellent place if you enjoy slot and table game tournaments (literally the icing on the cake in our opinion).
Betting Limits in Online Casino Games
Depending on the terms and conditions, a bonus does not necessarily have to be wagered on a single category of games, although many casinos only regard games with a high house edge as eligible (such as slot machines, scratch cards, etc.). Provided that the bonus conditions allow it, you can freely decide on the games on which to use the bonus on (always note that often even individual games are excluded).
Even if the online casino does not, for example, weight stakes on table games, it is generally even possible to play such games freely. Another important aspect that must be noted are possible betting limits. Just because you have a bonus of, for example, $200, it does not mean that you should immediately stake four $50 spins in a slot game (VIP limits should also be established with the customer service team). The following example from the bonus terms and conditions of an online casino applies to many gaming portals:
You are not allowed to place single bets equal to or in excess of 30% or more of the value of your total balance in order to meet the bonus requirements. Players who use this strategy run the risk of potentially having their bonus and/or winnings confiscated. On using a bonus, the maximum stake (until the bonus wagering requirements have been met) is $5 per spin and $0.50 per line on slots.
The above example shows that you must be aware of such conditions in advance, as casinos with a less forgiving approach may classify playing an ineligible game as misuse of the bonus (irregular play). A clear question to the customer service team, using live chat for example, can clarify such potential misunderstandings from the outset.