Starting at an online casino for the first time may seem like a daunting prospect. It doesn't have to be, though. This guide has been written to help anybody interested in playing online. By taking these first few steps, you can open yourself up to the exciting world of casino gaming in Asia. If you're interested in playing online, this is the ideal guide for you.
FAQ Contents
General
Guides
---
What is an online casino?
Online casinos provide you with a way to bring the excitement of playing traditional and popular casino games into your own home. An online casino is a website which is specifically designed to allow you to play baccarat, blackjack, roulette (such as in a live casino), poker, slots and dozens of other games from your laptop or mobile phone.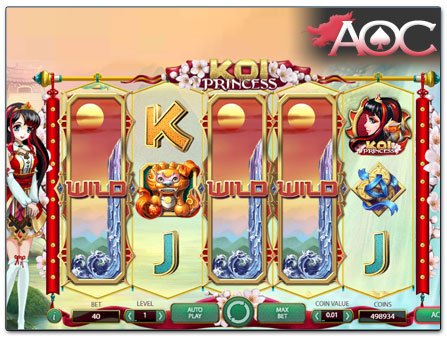 There are plenty of different online casinos out there, and admittedly, not all of them are a good choice. Most of the best ones base their operations in Europe and will feature licenses issued out of jurisdictions which include Malta, the United Kingdom, Gibraltar, and Curaçao. These casinos are all regularly audited and checked for fair play and security. They are legal and above board.
What are the benefits of using online casinos?
There are plenty of benefits to using online casinos. There is the obvious: by playing online, you don't have to travel to a land-based casino and spend vast sums of cash on accommodation, travel expenses and food; that cash can be used to play games and potentially win real money instead. Suddenly, every player can be a high-roller. Then there are the core benefits, such as the games themselves.
Playing in an online casino will often provide you with a far greater selection of games than you will find in a brick-and-mortar casino. You won't have to wait to get a seat to play, and you can play at your own pace; you can play in private without prying eyes, and you can walk away at any time.
Most major casino games can be played in full-screen mode, and you have far more control over how much you bet, courtesy of in-game mechanics which allow you to alter your stakes. Slot games, for instance, will often allow you to modify the number of paylines you play with, while autoplay features will enable you to place the same stake consecutively without the need for interruption. Many things about slots and casino games are customisable, too. You can, for example, opt to speed up slot gameplay by using turbo functions to make the reels instantly come to the end of their spin cycle.
Experience real casino atmosphere with live dealer games online
The online casino world caters to all preferences. If you are worried that you might be missing out on the atmosphere or experience of playing in a brick-and-mortar casino, sites carry live dealer games. These are games developed to imitate a real land-based casino. They are played over a video stream, with a real-life human dealer taking control of the game. Even Asian classics such as Baccarat, Dragon Tiger, and Sic Bo can be played in this format, and often from your mobile phone, too.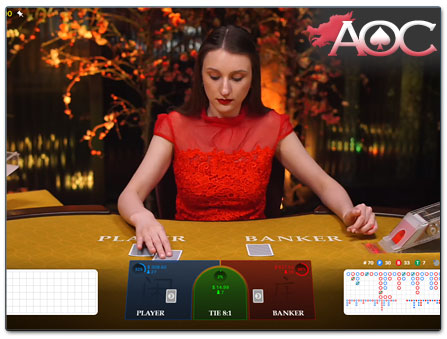 What are my chances of winning at an online casino?
The mechanics of online casino games revolves around RNGs (Random Number Generators) and the RTP rate (Return to Player). The RNG equations ensure that each spin on a slot or a game round in general produces a random outcome, and thus, cannot be fixed. Specifically talking of online slots, they can offer far more than their land-based cousins. It might be a stretch to say that you stand higher chances of winning on a particular slot if you play it online, but your odds of success are greater playing online on the whole.
The reason for this is simple; land-based casinos only carry a handful of slots. Online casinos can carry hundreds, sometimes thousands of slots. Since every slot has a different return to player (RTP) rate, and there are more to choose from in an online casino, your odds of finding a slot which pays out more frequently is higher.
The RTP at a glance
Generally speaking, the Return to Player is the theoretical rate detailing how often a casino game or slot pays out over an endless number of spins/game rounds. For instance, if a slot accepts $1 bets and players across the site wager 100,000 bets collectively, a slot with an RTP rate of 97% will pay out $97,000 worth of winnings spread unevenly amongst however many players wagered bets. Unlucky players will only receive a tiny share of that in relation to their wagers, but luckier ones may come away with a large percentage of that figure, far in excess of what they have bet.
By contrast, in a typical land-based gambling venue or Japanese Pachinko hall, you're likely to find RTP rates of 70% to 85% on slot machine games. Believe it or not, that is a really poor RTP rate in the online casino world. Even the worst online slots have RTP rates of at least 90%, and the industry standard is around 95%.
It is possible to commonly find slots with 96% and even 97% RTP rates (this also depends on the individual casino software providers). In short, it is impossible to say what your chances of winning are at an online casino, but they are miles better than in a Pachinko hall or other land-based gambling venue.
Are online casinos legal?
Provided the online casino you choose to play at features a recognised gambling license (such as those listed earlier) and is audited to ensure that it adheres to fair play rules, then it is legal. Of course, a few countries have put laws in place to prohibit online casino games. However, those laws are designed to target casino operators, not players. From a player's perspective, as long as you are playing at a properly licensed, well maintained and audited casino, everything is legal.
How about online casinos in Japan?
Japan doesn't officially offer any state-endorsed online casino sites. This does not make online casino gaming illegal in the country, though. There are many online casinos which do operate legally overseas (known as offshore casinos), and a good number of these do so with valid gambling licenses. They are well-regulated casinos which are audited to ensure that they adhere to the latest rules and regulations regarding fair play.
Japan has no specific law which prohibits its players from playing online casino games. Japanese players themselves are not punished for playing online casino games. There are laws in place to punish illegal casinos from offering their services to Japanese players, though. Again, and this is important to stress; those laws only target the operators of illegal gambling business, not Japanese players. As there are no official Japanese online casinos, you do have to look at offshore online casinos to play at. When doing so, it is always best to choose a casino which features recognised gambling licenses, like those we listed earlier.
Can I play online casino games for free?
Yes. There are plenty of online casinos in Asia which offer free play demos of casino games such as slots and traditional table games. This test-driving of a casino game for free allows you to make an informed decision about if you like the game, learn how it works, and gauge how likely it is to pay out its prizes long before you wager real money on it.
How do I register an online casino account?
Becoming a member of an online casino is a relatively simple process (alternatively, please see here for out in-depth guide). You first need to find a casino which suits your needs. After doing so, fill out the registration e-form (found by clicking on a sign-up, join now or register button) and submit it. You then need to check your e-mail to confirm and verify your registration via the link provided (sometimes this is done via a verification code sent to your smartphone). That's it, really.
Of course, playing at an online casino is made more thrilling when you deposit money into your account. There are numerous payment methods you can use to go about that. Choosing an international currency, such as the US dollar is ideal. Select a deposit method which enables you both to deposit funds and withdraw your winnings. A casino always lists their payment methods on a banking or cashier page at their site (see some examples below).
Can I use VPNs to wager online?
Generally speaking, it is entirely possible for you to use VPNs at online gambling sites to mask your location. This enables you to sign up at a casino which would not ordinarily accept players from your country. However, caution should be advised here. We certainly do not recommend that you do this. Doing so will generally breach your casino's terms and conditions and acceptable use policy.
In a worst-case scenario, it could lead to a casino freezing your funds or closing your account. Of course, some casinos have measures in place which can prevent you from using a VPN, remedying this problem entirely.
If I have a question, can I inquire in my language?
Whether or not you can access support in your language does vary from site to site. Some Asian casinos provide a variety of languages for players to use, though, all major online casinos offer support in English. This is the most common language used at online casinos by Asian players seeking assistance. Customer support is generally provided via live chat (sometimes around the clock, and other times between designated hours), although it is not uncommon to obtain support via telephone or e-mail, too. If live chat is not offered in your chosen language, it may be possible to view an FAQ (frequently asked questions) guide in your native tongue.
Regarding casinos available in Japanese: Generally speaking, if an online casino offers gameplay in Japanese, they are inclined to provide customer support in Japanese, too, and frequently do so. However, this by no means guarantees that all of a site's support options will be in Japanese. Japanese language support via live chat, e-mail, and telephone support may vary, although Japanese FAQs (frequently asked questions) are commonly available. Failing that, English support is widely available at all major casinos if you cannot access support in your language.
---
Registering a casino account
For any player who has played at an online casino before, getting started will be a trivial process. However, for many players who haven't yet experienced the world of online gaming, finding the starting point for their journey can be a challenge. This is where this guide comes in.
In just a few short steps, you'll be ready to go and play some of the hottest and most exciting games on the net. So, where does one begin? For starters, you need to find a casino you consider worth playing at. After doing so, it is time to start registering for a casino account.
1) Getting started at an online casino
Look at any online casino and most will have a big bold button in their lobby (homepage). It may say "register", "sign-up" or "join", but they all amount to the same thing. Clicking on this button will open up an e-form (electronic form) which you can use to create an account with an online casino.
2) What details do I need to provide?
Once the e-form opens, players will be asked to fill out a few details. The process may look daunting, but it is actually rather rapid once you get started. Some casino registration e-forms consist of nothing more than a username and password. Others require you to enter a few more details, such as your name, address, and country of residence. All Asian casinos will ask you to verify that you are the legal age to gamble in the country you reside in. After filling out the e-form, submit it.
If you aren't asked to create a specific username, the chances are that your username will be the same as the e-mail address you register your account with.
Although it may seem as though an online casino is asking for a lot of personal information, this is in your interest. It ensures that you are who you say you are and that others cannot pose as you. Some casinos will require this information when you choose to withdraw your winnings anyway, in a process known as Know Your Customer (KYC – this is only required once) – further details on casino account verification.
3) Confirming your account
In a likelihood, you still won't be able to get into your casino account just yet. If not, you will want to check your e-mail. Many casinos send a confirmation e-mail or SMS to your mobile with a verification code, only to once again ensure that it is you who has chosen to sign up for an account, and not another posing as you.
Open your e-mail, and you will likely see the confirmation e-mail sent from the casino. It will contain a link which you can click, and that will verify your account with the casino site. After this is done, your account will be registered and set to active. You can then use your username (or e-mail address) as well as the password you choose during the e-form registration process to sign-in to your online casino account.
Hint: When it comes to the written format for Japanese addresses, one may run into some issues when filling out the casino registration form, because it needs to be entered using Roman/Latin characters. Fortunately, there are a few handy tools out there to help you get by. One such tool is JuDress, a tool that converts Japanese addresses into English.
Further questions you may have
If you still struggle, don't worry. There are plenty of options out there to assist you in setting up your account. The customer support team of any major Asian casino will be more than happy to help guide you through the process of starting up your casino account or take you through any other issues you may have step-by-step (ideally via the live chat option).
Most of the major casinos out there offer this service from the lobby, without players being required to have an account. Many top casinos also offer FAQ (frequently asked question) guides which also detail the registration process in-depth. Some, though not all, may also be available in your native language.
What about bonuses?
When registering at an online casino, it is essential to know if any bonuses and promotions come with opening up an account. Apart from regular welcome offers, many casinos offer no deposit bonuses, which are automatically triggered upon the creation of an account. These do not require players to deposit to claim them, and many offer anything from free spins to small sums of cash to help get you started.
Players may need to "opt-in" to claim a welcome bonus as a new player, or they may need to "opt-out" if they decide not to claim it. More often than not, the option to do either will appear in the registration e-form and/or the cashier section. However, if you missed it or couldn't find the option, you can always get in touch with customer support. They will happily provide you with a bonus you missed, or remove one you didn't want to claim.
It is important to contact customer support straight away to cancel a bonus you don't want or to claim one you do, before you start playing.
Other bonuses and promotions can only be claimed when you deposit, such as welcome bonuses and deposit deals. You can toggle these options on or off when you make a deposit via the cashier section of an online casino.
On your marks, get set, go…
Now that you have a casino account with a site, it is time to start playing. After logging into your casino account, and choosing whether or not you wish to claim a bonus, it is time to play. If you have bonus funds to play with, you can get started right away. If you need to deposit, you can find all of those options available via the cashier/banking section of the site. Once you have a deposit on-board, you're good to go.
Remember, you are free to contact a casino's customer support team via live chat or e-mail, or peruse their FAQ guides at any time, for whatever reason. If you need help, it is but a click away.
---
Deposits and withdrawals