With live dealer casino games growing ever more popular, Asian online casinos are naturally eager to offer them to their players. With several providers out there working exclusively with these kinds of games, Asian players have quite a few options to choose from. Live dealer blackjack is one of the hottest live table game you can play, coming with many different variants and table limits, so there is something for everyone to enjoy.
Recommended Live Blackjack Casinos









+8 more (7 cryptos)










+10 more (6 cryptos)











+12 more


















+10 more cryptos
Key Features of Live Blackjack Online
Asian players have access to several variants of live blackjack. The most common include:
Classic Blackjack: Traditional live blackjack games, which can seat 7 players at once. There are various tables with different limits, but during peak hours, it can be tough to get a seat.
Common Draw Blackjack: Although these games also have limited seating, that doesn't stop you being able to wager. Instead, players can bet on the action they see unfolding before them. This is particularly handy if you want to slap a blackjack bet down but can't get a seat at the table.
Pairs Plus: A standard live blackjack game, although one which allows side-bets on potential pairs. To be fair, most live blackjack games offer these side-bets anyway.
A couple of other things are worth noting. Some live blackjack variants use different numbers of decks (though often between 6 and 8 decks), some offer standard European rules as opposed to Vegas rules, and the rules regarding splitting or doubling may vary from table to table. Again, each blackjack table may have different table limits. High-roller and VIP games, for instance, will have far higher table limits than standard classic blackjack live dealer tables.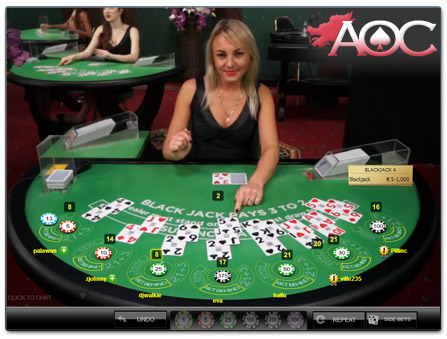 Live Blackjack Games in More Detail
Let's look at each of the major variants in a little more detail.
Classic Blackjack
As mentioned, this is the traditional live blackjack games you will find online at Asian casinos. There are usually 7 seats available, and it will be hard to grab a seat during peak hours. Standard blackjack rules are played here, although whether the dealer takes 1 or 2 cards initially, depends on whether the table is playing with European (1-card) or Vegas (2-card) rules.
Players can stand or hit; they can take insurance bets, split or double in this game. If a hand goes over 21 points, it is bust, and the player loses their bet, as per usual. Classic Blackjack (also known as 7-Seat Blackjack, or in many live casinos, simply Blackjack) will often contain the Pair Plus and 21+3 side-bets.
Common Draw Blackjack
Only one "player" hand is dealt in Common Draw Blackjack. This live dealer blackjack game gets its name from the fact that all players are betting on the hand as if it was their own hand. The main differences between this game and classic blackjack (save for the fact that there is, in theory, unlimited seating) are these…
If the hand is split, you can either choose to agree and double your bet or fold for the return of half your original stake.
The dealer will not check for blackjack at the start of a hand.
You will have several "player positions" or "possible moves" available, and you can opt to choose which one you wish to go for, with other players doing the same.
Mobile Gameplay: Note that you can play live blackjack and the other games on your mobile and tablet, too. Just as you would visit your preferred online casino in the web browser, log into your account and launch a title, the same applies to the games in the live casino lobby. A casino app is not required either, though, some sites do offer them optionally.
---
Recommendation: Live Casino House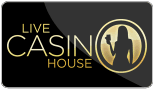 If live dealer casino games are your forte, you can't go wrong with Live Casino House. Playable in English, Chinese, Japanese, Thai or Vietnamese, their collection of live games are streamed from various top casinos and studios across Asia, with the likes of Evolution Gaming and Ezugi providing the games, amongst others. Also keep an eye out for their selection of Asia Gaming (AG) speciality casino games (see video below), if you want a taste of home when playing online at this site. Last but not least they also feature a dedicated section for slot games.
---
On-Table Options When Playing Live Blackjack
Players also have access to other features when playing live blackjack. Let's look at those next.
Multi-Table Blackjack
Some live casinos will permit players to wager on multiple tables at once. These are often known as multi-table blackjack games. This is done via split-screen, with most of those games allowing simultaneous play on up to 4 tables at once.
Side-Bets
Pair Plus: With Pair Plus side-bets, players can choose to place an additional wager that their hand will contain a pair. If it does, they can pocket a cash prize even if they go on to lose the hand. The amount they can win depends on the pair they have. The payouts also vary from game to game.
21+3 Bets: Meanwhile, 21+3 bets are similar to Pair Plus, although you're betting on a three-card hand. The three cards in question are your first two cards and the dealer's upturned card. If they have a valid poker hand (three of a kind, a flush or a straight, for instance), you can pocket a win from the 21+3 paytable.
Bet Behind: Another popular side-bet, these involve betting on another player's hand. You're essentially betting that the player's hand will beat the dealer's hand. Although not as exhilarating as playing yourself, it can help while you wait for a seat to become free.
The RTP in Live Dealer Blackjack
With so many variants out there for you to play, you may wish to keep an eye out for the RTP of live blackjack games. RTP stands for 'Return to Player' and is expressed as a percentage. This percentage is the theoretical return one player can expect to land over a long period of time; for the sake of argument, let's say between 1,000 and 100,000 hands or more.
The standard Return to Player for classic live blackjack is 99.50% which, undoubtedly, is the highest RTP of all casino games out there. RTP rates are considered the opposite of house edge.
Video Example of Live Blackjack Online
Play Blackjack Online – How to Credit Your Online Casino Account

Playing live blackjack at Asian online casinos requires a deposit into your account as live dealer games (unlike many RNG – random number generator – games) cannot be played for free in demo mode.
Players have a handful of options to top up their real money casino accounts with. Popular Asian deposit methods include iWallet, ecoPayz, Venus Point, VISA and more. If you're after the fastest transaction times, we recommend e-wallets.
In most online casinos available to players in Asia, you will use the USD as the base currency to do your banking and play the games. This is because Asian currencies are often not supported. There are exceptions, though, for instance, BitStarz Casino which is available in English, Chinese and Japanese that also enables you to deposit and withdraw using Chinese Yuan and Japanese Yen in addition to various cryptocurrencies. When your casino account uses the USD as the base currency, you need to take note of the exchange rates that apply when depositing and withdrawing.
Note that live casino games are not available in fun mode. When you are logged into your casino account, though, you may take a peek at the action unfolding at the tables. However, gameplay is only possible in real money mode.
Live Blackjack Bonuses

Live casino bonuses or table games bonuses in general are not as common as you might think, although they aren't exactly impossible to find. In many cases, standard online casino bonuses will do you little good on live casino games. They tend to count very little towards the fulfillment of wagering requirements. Instead, players in Asia are best off looking out for specific bonuses relating to live casino games.
If you were to choose to play at an Asian casino which specialises in live casino games, perhaps even one which runs a separate live casino section, you will find bonuses which are appropriate for these games.
They can include live casino welcome bonuses, and special cashback deals when you play live casino games. The former can often be worth roughly the same as your average casino welcome bonus in terms of cash and are offered when you make your maiden deposit. Cashback bonuses tend to hover around the 10% – 20% mark and are usually granted to you based on your losses playing live casino games.
Before claiming any casino bonus, we would recommend reading the terms and conditions of such an offer. This way, you can make sure that your bonus is going to be valid on live casino games, and that it aids towards cutting down your wagering requirements. In addition, when a casino offers a specific bonus for live dealer games, we inform you about this in our online casino reviews.
The History of Blackjack: A Card Game Which Constantly Evolves
Like most card games, there is no one origin story for blackjack which can be taken as the gospel truth. Instead, we have but theories, some of which hold more water than others. Blackjack (known in French as Vingt-et-Un, or twenty-one) most likely got its origins as a breakaway game from Chemin de Fer (baccarat) in the country. However, the Spanish had also produced a game known as One and Thirty at around the same time, and it followed the same premise, although 31 was the magic number. Others attribute the game to the Romans.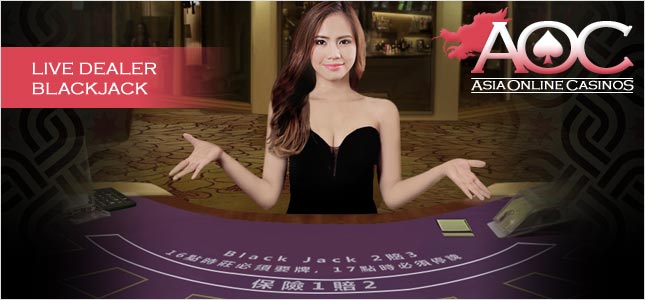 Irrespective of its true origin, the blackjack we know today didn't take its modern form until the casinos in Nevada decided to adjust its rules. They introduced the Jacks of Spades or Clubs and the Ace of Spades as a blackjack, which would pay larger prizes than a standard "21". This was done to increase the house edge for the casino. As the game grew in popularity, the "blackjack" part of the game was dropped once more, but the name of the game remained. Today, the card game has evolved to take many shapes of variants, and can commonly be found across the globe, in online, mobile and live dealer casinos.