Advantages of a Casino Sign-Up Bonus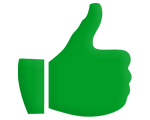 Everyone likes a big bankroll. With more money in the account, you can have a greater leverage of stake opportunities and thus have a better chance to get a return on your money. At the same time, regular players can generate more profit with a casino bonus and accelerate to unlocking the bonus. Nevertheless, playing at a casino also requires a bit of luck. Everyone plays with the idea in mind of potentially winning a big jackpot. So why not increase the probability of large gains with a healthy bankroll to start off with?
Loyalty bonuses are also beneficial to your online casino campaign. These give your bankroll a further boost and are usually given at lower wagering requirements. However, such loyalty bonuses are reserved for regular players and those who bet large sums of money.
Disadvantages of a Casino Sign-Up Bonus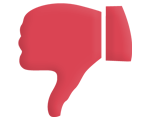 A sign-up bonus takes away your freedom to withdraw money from your casino account without potentially making a loss. To accept a casino bonus also means you accept its terms and conditions. That is, the bonus must be played through a certain amount of times to unlock it. This is when a regular withdrawal of your winnings is made possible. In addition, not all games equally contribute towards fulfilling the bonus requirements.
Players who prefer to play table games have a disadvantage because these are classified as 50/50 games. 50/50 games represent a low house edge for the casino and therefore are downgraded in the sense that stakes are less efficient in meeting the wagering requirements or are in fact not recognised entirely. The reason for this is that an experienced player with a good strategy could use the games to his advantage and thus manipulate how the bonus is cleared.
If you play these games regardless, for example at an online casino that excludes such games from qualifying towards meeting the requirements, you have to take into account that the bets made will not contribute towards unlocking the bonus. In the worst case the casino would deem playing these games as a violation of the terms and conditions (misuse or irregular play) and thus also remove any winnings. See our games that contribute towards unlocking a bonus section for more details.
In conclusion, every player should find out in detail what the bonus conditions and wagering requirements involve as well as which casino games qualify towards unlocking the bonus before claiming it. In our online casino reviews, we draw attention to the wagering requirements of a casino bonus and how suitable it is to a certain type of player.