Note: We are no longer conducting reviews for Vera & John. For our latest casino reviews, please see the list below:
Best Online Casino Sites in Asia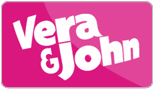 The Vera & John online casino may primarily be known to players in Europe. Nevertheless, players in Japan should not be deterred from also having a look at this casino, which was founded in 2010. The reasons are quite clear. Not only does the gaming portal provide many special offers (see details below) and an impeccable service, Vera & John also has an extremely wide selection of games. In addition, the whole website is available in Japanese.
It is not actually a Japanese online casino in the classic sense, however players with an interest in Internet casino games can nevertheless easily set up an account free of charge and experience the wide variety of slots, table games, video poker machines, and live casino for themselves. It is not necessary to immediately hit the ground running with real money, as it is possible to test out all areas in demo mode without any obligation. The live dealer casino is, however, an exception.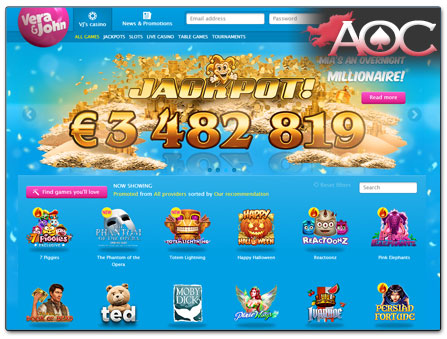 Whilst payment in yen is not possible, which is the case with most online casinos, there are various payment options available that are also common in Japan, such as iWallet, Vega Wallet, ecoPayz, as well as traditional card payments with VISA and online banking.
A further indicator of the integrity of the Vera & John Casino is that even when a welcome bonus is credited to your account, all winnings achieved before that can still be cashed out. Further information regarding the wagering requirements of the new customer bonus for Japanese customers as well as details regarding other special offers can be found in the 'Bonus Tab'.